Primary Care Providers Are the Gateway to Conway Regional Health System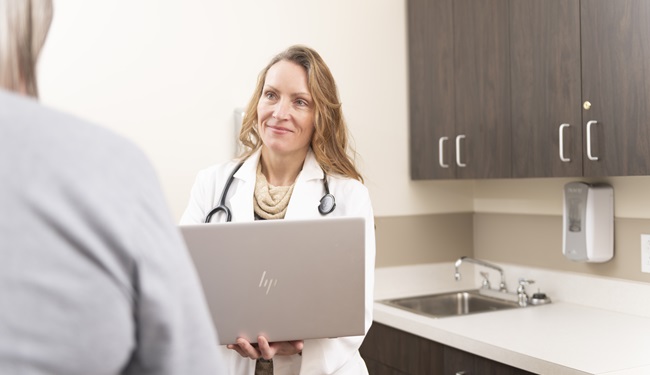 Primary care providers help patients access the health care system. They are specialists in family, general, and internal medicine who provide and coordinate health care services for patients. Primary care providers include family practice and internal medicine specialists, advanced practice registered nurses and physician assistants.
Both family medicine and internal medicine physicians are primary care providers. The main difference between the two is that family physicians treat patients of all ages, from birth to death, and internal medicine doctors treat patients who are generally 18 years or older. While internal medicine also focuses on common general medical conditions, it includes experience in endocrinology, rheumatology, infectious disease, psychiatry, dermatology, ophthalmology, sleep medicine, geriatrics, and other specialties.

People turn to a primary care provider for conditions such as the flu, vaccinations, smoking cessation, weight loss, high blood pressure, cholesterol, or diabetes management. They are well-trained to handle all general aspects of health care. You can count on them for physicals, preventive care, and wellness visits.

They are also a source for referrals when more highly specialized testing and care is called for such as oncology, orthopedics, general surgery, neurology, psychiatry, and other specialties.

Conway Regional has primary care clinics in Conway, Mayflower, Vilonia, Clinton, Russellville, Greenbrier, and Dardanelle, and most primary care providers in Faulkner County can refer patients into our system for testing, imaging, home care, rehabilitation, surgery, and other specialized health care services.
To set an appointment with a primary care provider in the Conway Regional network, visit https://www.conwayregional.org/locations/primary-care.