Conway Regional achieves Primary Stroke Center designation from The Joint Commission
The certification and awards programs recognize hospitals that provide the critical elements to achieve long-term success in improving outcomes for stroke patients. "These designations are significant achievements for our stroke program," said Matt Troup, president and CEO of Conway Regional Health System. "The Gold Seal of Approval® reflects a dedication to excellence that our team has shown in caring for the communities we serve."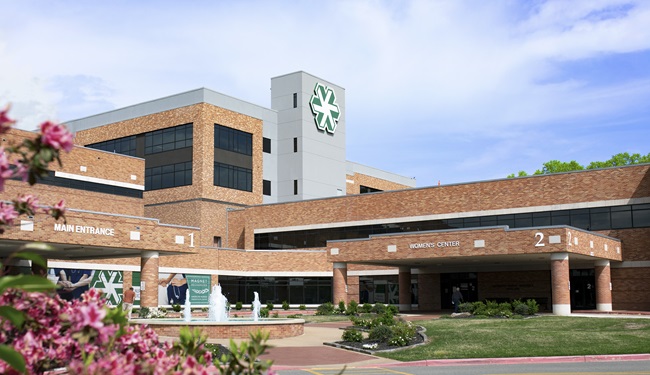 The stroke program at Conway Regional Medical Center earned The Joint Commission's Primary Stroke Center Certification and Gold Seal of Approval®. The program also earned the American Stroke Association's Heart-Check mark for Stroke Program Certification. The certification and awards programs recognize hospitals that provide the critical elements to achieve long-term success in improving outcomes for stroke patients.
"These designations are significant achievements for our stroke program," said Matt Troup, president and CEO of Conway Regional Health System. "The Gold Seal of Approval® reflects a dedication to excellence that our team has shown in caring for the communities we serve."
During the certification process, Conway Regional submitted an extensive application that was followed by a rigorous, onsite review. The review consisted of a hospital-wide survey and onsite observations, in-depth discussions with leadership regarding the stroke program processes and outcomes, and interviews with frontline staff and physicians. A team of Joint Commission reviewers evaluated compliance with related certification standards, including clinical information, performance measurement, program management, supporting self-management, certification participation requirements, and delivering or facilitating clinical care.
"The Conway Regional Primary Stroke Center certification recognizes health care organizations committed to fostering continuous quality improvement in patient safety and quality of care," says Mark Pelletier, RN, MS, chief operating officer, Accreditation and Certification Operations, and chief nursing executive for The Joint Commission. "We commend the Conway Regional stroke program for using certification to reduce variation in its clinical processes and to strengthen its program structure and management framework for stroke patients."
The chief executive officer with the American Stroke Association Nancy Brown added, "We congratulate Conway Regional for this outstanding achievement. This certification reflects their commitment to providing the highest quality of care for stroke patients."
The team at Conway Regional has been dedicated to improving stroke care for more than a decade. In November of 2012, Conway Regional joined the AR SAVES program, a statewide telehealth network dedicated to improving stroke care within Arkansas. The program uses telecommunications and information technologies to link staff with neurologists in Little Rock and Fort Smith any time a patient presents with stroke-like symptoms.
Conway Regional has one of the state's fastest door -to- treatment times and currently holds the American Heart Association's Gold Plus Get With The Guidelines®-Stroke Quality Achievement Award for commitment to ensuring stroke patients receive the most appropriate treatment based on nationally recognized, research-based guidelines.
For more information, please visit The Joint Commission website: https://www.jointcommission.org/